Vineyard
A long-term vision
Château de Malleret belongs to the Haut-Médoc Crus Bourgeois.
---
Its particularly well-drained soil is made up of three plots of about 20 hectares, with different types of geology (a small plot of around 3.5 hectares planted exclusively with Merlot is located in Margaux and produces the "Margaux" du Château de Malleret). This diversity is one of the riches of the estate, a major asset but one that is not enough on its own, for the choice of people is just as crucial.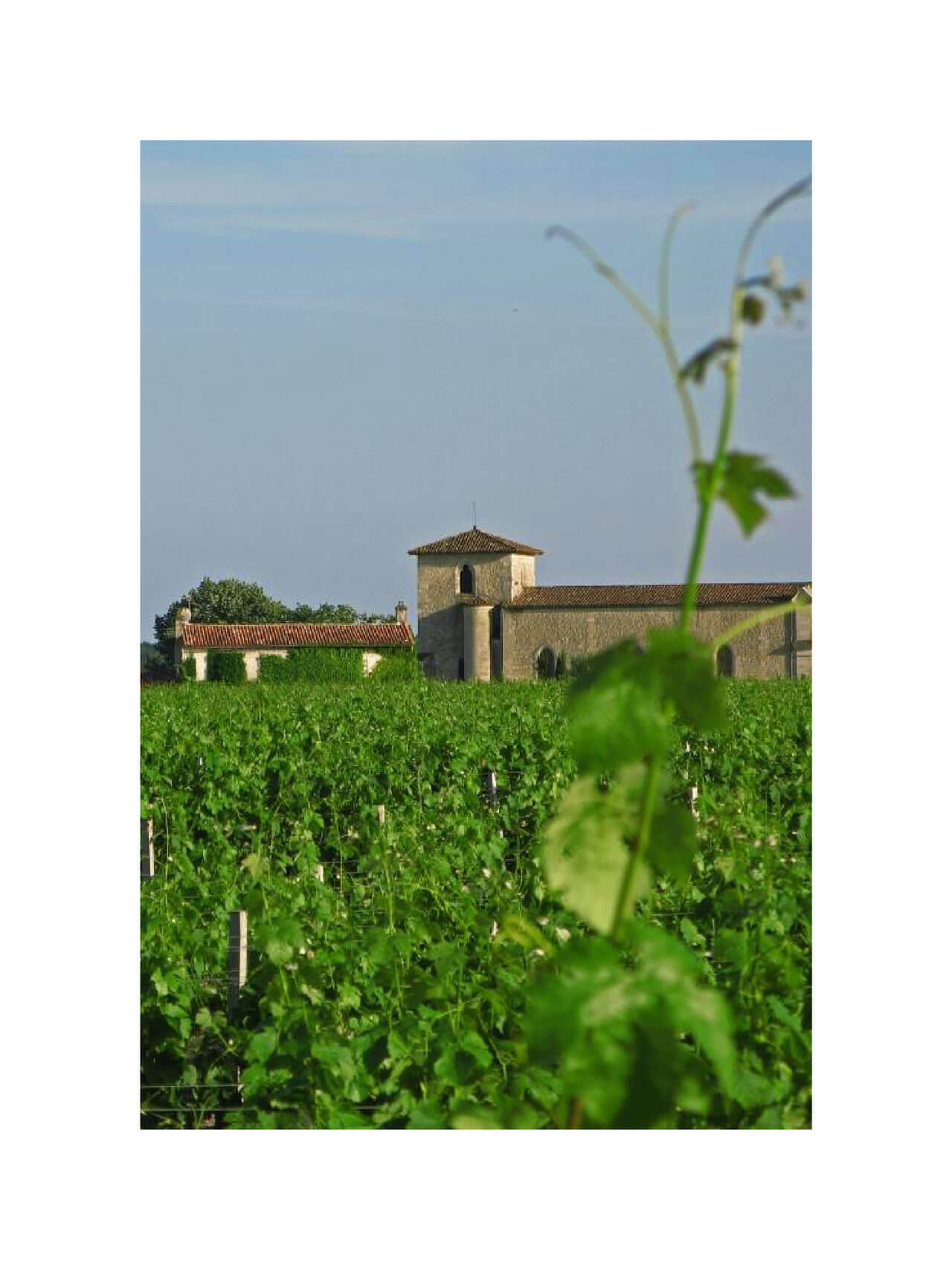 The arrival of Paul Bordes as manager in 2013 kickstarted some genuine progress in winegrowing activities.
This specialist's expertise in winegrowing management has allowed the estate
to set its sights on excellence whilst making the necessary changes.

1. This includes the removal of secondary buds, leaf removal on the sunrise side in July, the sunset side in September depending on the vintage, green harvest, the systematic return to hand picking for the whole vineyard and natural improvement of the soils.
2. Some ageing plots have been pulled up and replanted with Cabernet Sauvignon, which is often better suited, while others have been co-planted, the objective being a density of 10 000 vines per hectare.
3. A return to a traditional culture has been put in place, with earthing up and ploughing back of the soil under the rows of vines.
4. The arrival of Stéphane Derenoncourt and his team, Simon Blanchard and Hannah Fiegenschuh in particular, as from the 2014 vintage, has introduced still more new requirements, as much in the level of vinification as in viticulture.
5. The soils are analysed every two or three years so that the necessary corrections can be made, and now it is the vine prunings, after grinding on site, that make a vegetable compost, returned to the earth to maintain its balance.
6. Cereals are sown between the rows, favouring soil drainage through their deep root systems. In addition, their rapid growth provides a green strip that can be either buried or mowed depending on the weather and the soil requirements.
These various actions are part of the common interest of environmental
protection and philosophy we are so attentive to.
• Soil tilling has been undertaken for several years and the estate does not use any weedkiller products.
• All insecticides have been eliminated, and replaced by the use of pheromones based on the principle of mating disruption (only mandatory treatments against 'flavescence dorée' are performed).
• All CMR (carcinogenic, mutagenic, reprotoxic) products are banned.
• Organic or biological control products are used.
• Local residents are informed and treatment standards are respected.
• Hedgerows have been planted near to schools to insulate them and preserve their biodiversity.
• The estate also performs prophylactic activities (leaf thinning and green harvesting) to help boost grape ripening and combat disease.
• Experimental tests are being conducted with UV vine treatments.