Our philosophy
"There is nothing worth knowing except how to do things well"
Our ambition
We are a unique, pioneering estate, always tending towards the cutting edge of innovation.
We are aware of the richness of our environment. We take care of it using responsible practices and enrich it by forging strong links.
As a team, we are proud to work for Malleret, and are fully committed to attaining excellence. We are united and diverse. Our efforts are recognised by management and the owners, and rewarded through the Estate's recognition. Our individual richness contributes to the overall richness of Malleret.
Malleret and its values shine throughout the world: Excellence, Uniqueness, Rectitude, Simplicity, Respect, Family, Vigilance…
Malleret in the eyes of Stéphane Derenoncourt

Consultant
"Château de Malleret is a historic site in the process of change. It has made a dramatic entrance into the 21 st century by reconsidering its entire approach, based on an understanding of the site and its identity, with the goal of making elegant, contemporary wines. It is a magical site at the gateway to the Médoc region, the wines are inspired by the harmonious layout of the facilities. Whether it be consideration of the terroir, plot selection for blending, renewing plots with carefully selected vines in very dense plantations, etc. each of these elements gives the wine a sensual, contemporary touch. Nowadays, Malleret makes fresh, elegant pleasant wines. However, soil quality and good practices are not the only factors responsible for the quality of the wines at Malleret. Some things are not so obvious at first glance, but are nonetheless essential to the estate's identity. A family's attachment to their heritage, the passionate commitment made by a team devoting its energy and vigour to seeing a project through, undoubtedly adds an extra dimension. There is a lot of commitment and love in this place."

The history
For those who know how to read them, the origins of the estate can be found through certain signs,
evocative names or notarised deeds recalling the successive owners…
After three centuries of rather chaotic history for the vineyard, Malleret found consistency and its fulfilment thanks to the passionate management of the Clossmann family, whose descendants still oversee its destiny today.
Since this founding date, the history of Malleret has been aligned with continuity and the aim for excellence.
The history of a château as welcoming as it is elegant, in the heart of a unique estate where the passion for wine is combined with the passion for horses.
"Peyquem": the name of this plot of vines is a reminder that Pierre Eyquem was, in the 16th century, the first owner.
The next owner, Collineau, guarding the artillery and ammunition of the Guyenne army, had two powder magazines built there.
These two round and isolated towers were sold in 1593 to Pierre de Malleret.
Connected by the main body of the building, they constitute the oldest part of what was much later
to become the Château de "Malleret".

Between 1730 and 1830, Malleret passed through the hands of several great Bordeaux families.
It was during this period that Vincent Février bought Malleret to make a vineyard. He enlarged the estate by making many purchases of land while his son-in-law, Jean-Baptiste de Basterot, replaced the rustic buildings with a manor house of which two pavilions remain today. From 1830, Malleret was leased by a man of passion who knew and loved this estate, Philippe-Frédéric Clossmann.
When Philippe-Frédéric Clossmann could finally buy Malleret in 1860,
he gave it the spirit that his son Paul and the following generations have been striving to perfect to this day.
For more than 150 years
Malleret has therefore been managed by the direct descendants of the estate's founder, an exceptional family property.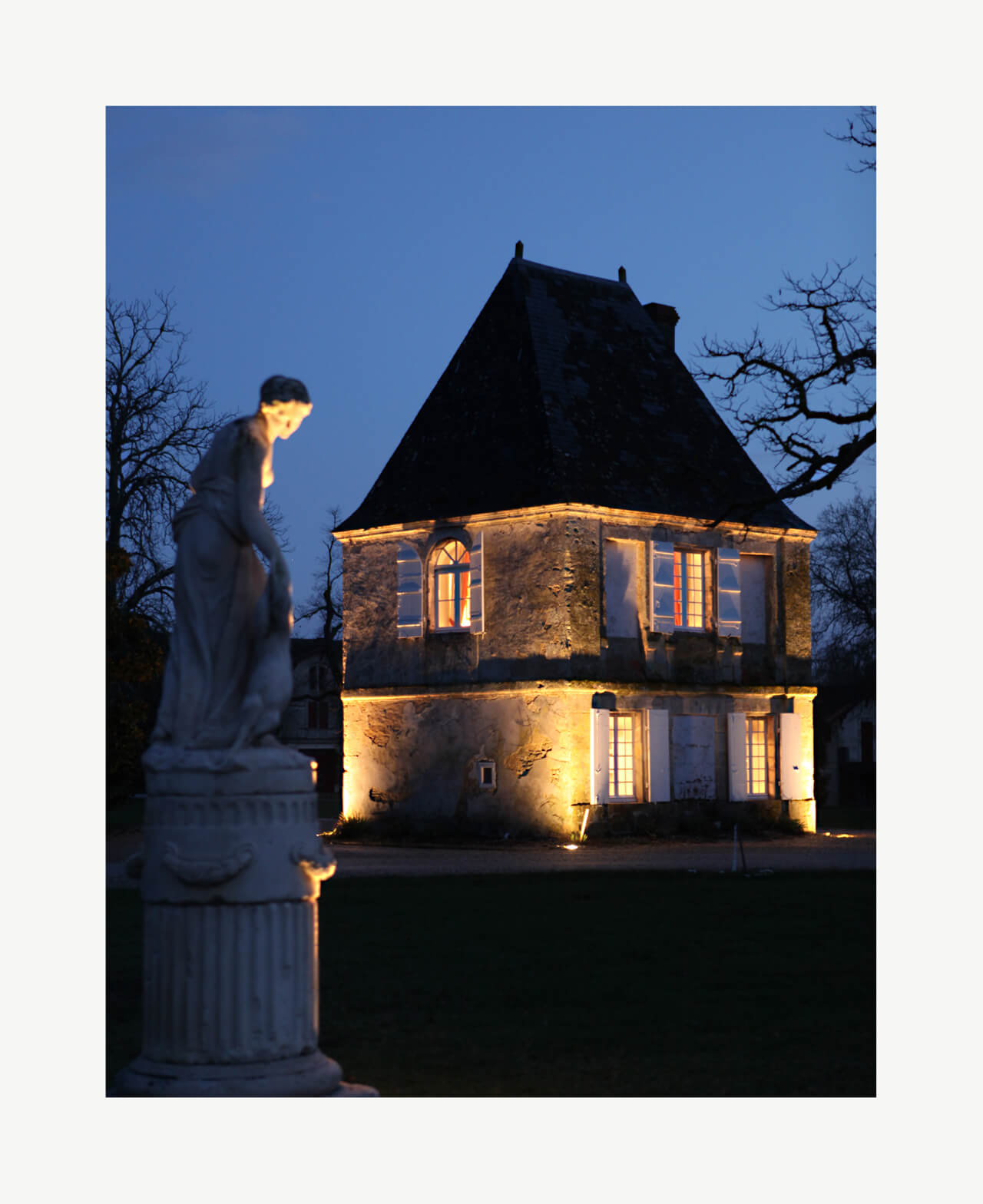 A château surrounded by one of the most beautiful arboretum parks in the region,
inspired by Bühler brothers and designed under the Second Empire by Armand-Joseph Ivoy,
as well as 57 hectares of vines, all testify to the brilliant destiny of the estate.

Dating back to the end of the 19th century, an equine tradition has been perpetuated at Malleret, which for a long time was a renowned European stud farm raising champion winners of the Prix de Diane or the Arc de Triomphe.
Today, the horse is more than ever part of Malleret's history as the château finalises a major project for an equine balneotherapy centre, while developing the business of breeding dressage horses.