Still a question of terroir
In 2021, Paul Bordes launched the production of estate-grown olive oil. In Tuscany, olive trees commonly grow in the most prestigious vineyards. He states: "Our Gunzian gravel and fine gravel terroirs are ideal for planting olive trees.
Global warming is inviting us to find new ways to allow the soils to express their qualities. Growing olive trees is not so far removed from vine cultivation, and by devoting just as much care and attention to our trees, we will be able to obtain an oil from them of the same quality as the wine we have crafted from our noble grape varieties."
---
Paul Bordes has chosen three varieties of olive trees, also in accordance with winemakers' principles, to enable the production of various blends: "One hundred and ten 15-year-old Aglandau olive trees were planted in the spring of 2021, accompanied by 110 trees of the Clermontaise variety; the former produce a very green and fruity oil with a touch of spiciness, the latter, a smoother oil with a hazelnut flavour; five Cayon olive trees were also planted to promote pollination. We'll be crafting these vintage oils like our wines, by seeking to create the best blends and we'll be applying the same quality requirements to our oils as our wines."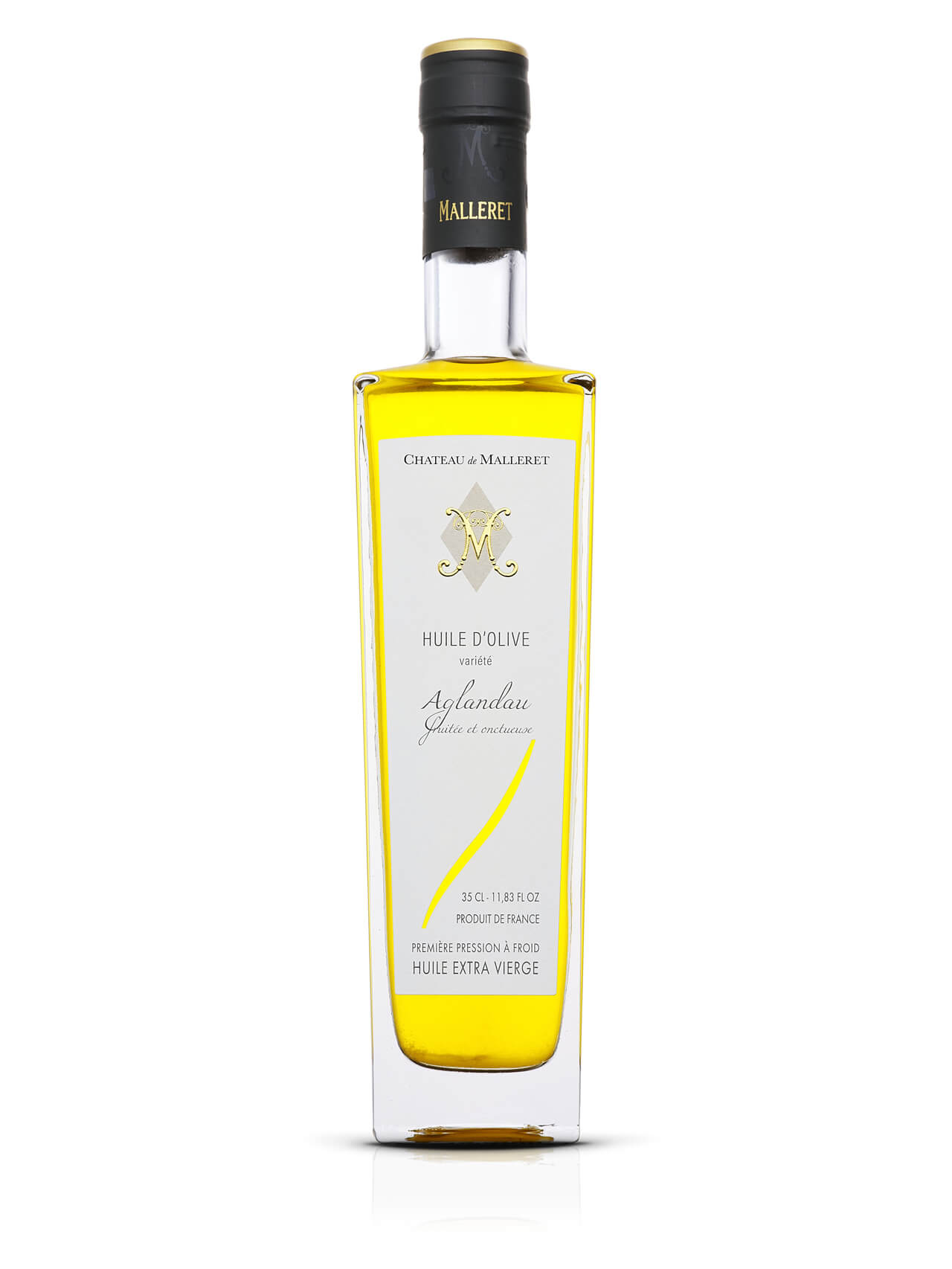 A gourmet honey
Wild flower honey from the hives of the Château de Malleret,
in a magnificent 290ha park.
It is a spring honey with a clear, amber colour and a slightly sweet taste, with a very aromatic floral scent of acacia and lime.
---
Tasting:
The rich and varied floral notes of this honey make it a tasty addition to your diet.
It goes perfectly with white cheeses and yoghurts, and is amazing with fresh fruit.
It is also delicious with all types of cheese, accompanied by a glass of dry white wine from Château de Malleret.
---
Two new honeys have been added to our confidential production this year.
The first is an exceptional and rare blend of rhododendron and acacia with an astonishing natural balance, while the second is a chestnut and heather honey with a unique autumnal flavour.

Expressions of Malleret
A gift, a treat, a discovery, enjoy a gift box of expressions
from our Haut-Médoc terroirs.
---
ORDER NOW